Lead Updates and Resources
Lead Service Line Replacement Program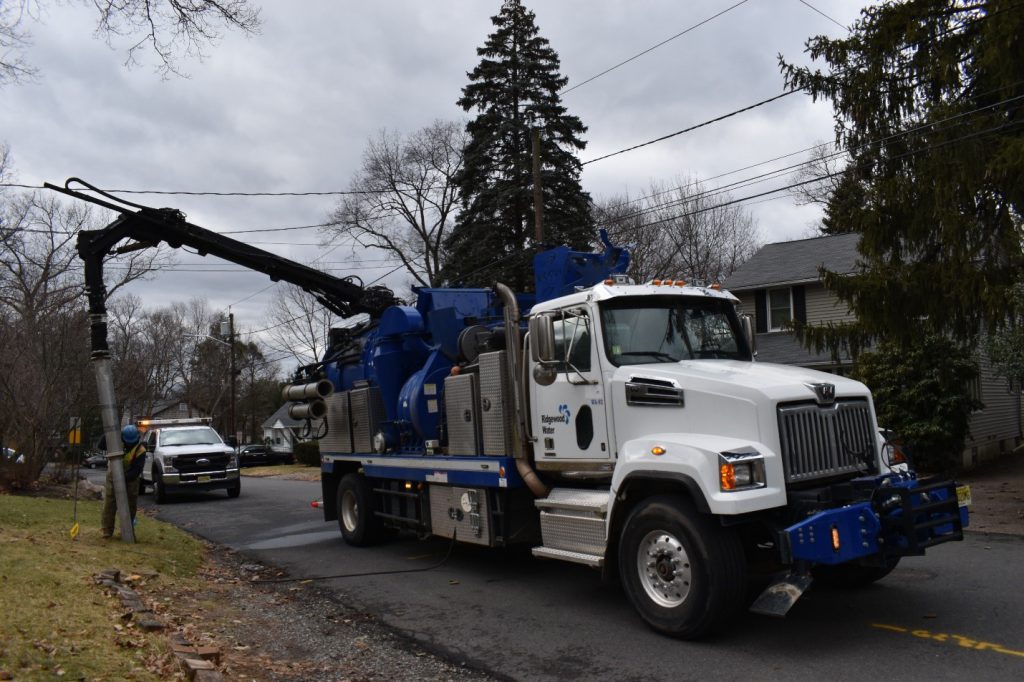 As part of New Jersey's legislative mandate to remove all lead service lines (including galvanized iron) by July 2031, water utilities need to determine the material type of every service line in their water system. Ridgewood Water continues its work to determine the service line material for those properties where the material type is currently unknown. We will be utilizing our hydro-excavator truck to dig small holes in the right-of-way adjacent to each property, allowing us to expose both sides of the valve that connects the main in the street to the service line running to a home or business. We will then document the material type of both the main-to-curb (utility-owned) and curb-to-building (privately owned by homeowner/business) portions.
Once the work has been performed, Ridgewood Water staff will fill in the hole that was dug and will level with topsoil. When seasonally appropriate, Ridgewood Water will return to the property to seed, pave and or replace sidewalks as necessary in an effort to restore the right-of-way to its original condition.
Homeowners or businesses who are found to have a lead service line will receive a certified letter from Ridgewood Water informing them of the material type that was found. The letter also includes information on health effects of lead, sources of lead in drinking water, and steps to be taken to reduce exposure. 
For the most up to date information regarding the material type of your service line please utilize our Service Line Look-up Tool. If your service line is unknown and needs further investigation please contact our Customer Service Department for more information and to find out how you can assist with the investigation. 
Should you have any additional questions, please contact Ridgewood Water Customer Service at (201) 670-5520.
As water passes through service connections and within the plumbing of old homes, water can absorb lead from the solder, fixtures, and pipes. It is possible that this can increase the potential for lead exposure in drinking water. Samples are collected from homes that are most susceptible to lead contamination based on the infrastructure and age of their home (state and federal requirements). In 2012, lead samples resulted in levels that exceeded the federal and state action level of 15 parts per billion (ppb) which triggered RW to provide corrosion control treatment into the distribution system.
Lead contamination can occur when water is in contact with plumbing materials containing lead for several hours undisturbed.  Corrosion control is the treatment process in which small amounts of phosphates (approved by NJDEP and USEPA) are added to the water in order to prevent lead contamination.  The phosphates create a thin coating on the inside of plumbing materials, effectively preventing the corrosion of lead into the water.  This treatment has been fully implemented into the RW system since May, 2016 and has been very effective in lowering lead concentrations.
Ridgewood Water is happy to let our customers know that since the addition of corrosion control treatment to the RW distribution system in May 2016, lead levels have drastically declined as determined by our sampling program as regulated by NJDEP. The sample results indicate that the corrosion control treatment has been extremely successful at reducing the levels of lead in drinking water.
Water test kits are available from Ridgewood Water. Please call 201-670-5520 or visit Ridgewood Water at 111 N. Maple Ave. Ridgewood, NJ 07450 for more information.